1950 Armstrong Mid Century Modern Kitchen, a photo by American Vintage Home on Flickr.
There's nothing more annoying than having a million things around the house, and realizing you need them, but they just look like clutter. An important question should therefore be, "Am I buying what I need best, or best for my need?
Let me explain. Today, unlike any other time in history, there are unlimited options (so it seems) of things that have the exact same function. Many people today, don't even think about it. They just say, I need a wine opener, carving knife, cutting board, wine glass, o something of the like. Then they go online or into a store and they buy what ever is there, what ever is cheapest, or whatever they see first. Clearly, the name game comes into play as well. That being, the brand you recognize is the best value for your dollar. Why, because you recognize it.
As many people today live in large contemporary homes. (Not contemporary as in modern. Just from our time period.) They have the luxury of an abundance of space. Cabinet and otherwise. However, my experience has been that, that is not a luxury that most mcm homes have. Sure there are a lot of large Mid-Century homes out there. Still, I would say that even the majority of those fight the never ending fight of keeping a balance between need, and where to keep it. Let's face. These great homes just where never designed for the modern plait of consumerism. Closests, kitchens, bath rooms... They all lack storage space.
It's because of these physical limitations that one needs to keep a close eye on what is purchased. Purchasing the cheapest, and easiest to find, may be more expensive in the long run. Here's a few reasons why.
- If you're not completely happy, you'll end up buying a different one.
-How much time will you spend looking for a new one?
-Expense of buying extra storage systems to hide what you bought, but didn't like.
-Frustration of dissatisfaction for product you weren't really content with in the first place.
-In extreme occasions, you spend time and cash to build an extension to your home/remodel.
I know that this may sound a little extreme, but lets face it. Many of these homes have been there for 50 or more years, and many of them where never modified by the original owner. Many of them are still don't have large add ons. Why, because people where settled for less, and when they bought, they tried there hardest to get what was best for their use and space.
Even in the post Mid-Century era, it's possible to do the same thing. It may take a bit more planning, and research. It may even cost a bit more, but it can be done. Let's look at some items that are available and can help us meet out goal.
Lets start with the kitchen.
As you can see in the photo above, if items are selected judiciously, you can have what you need and still store them in the open, and they work as decorative accents.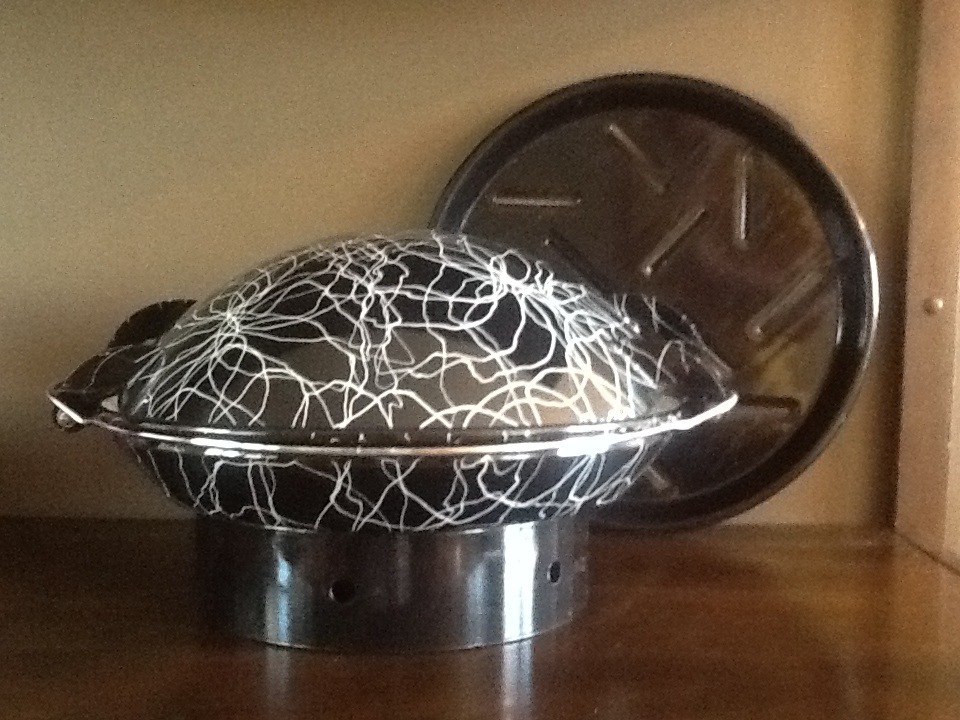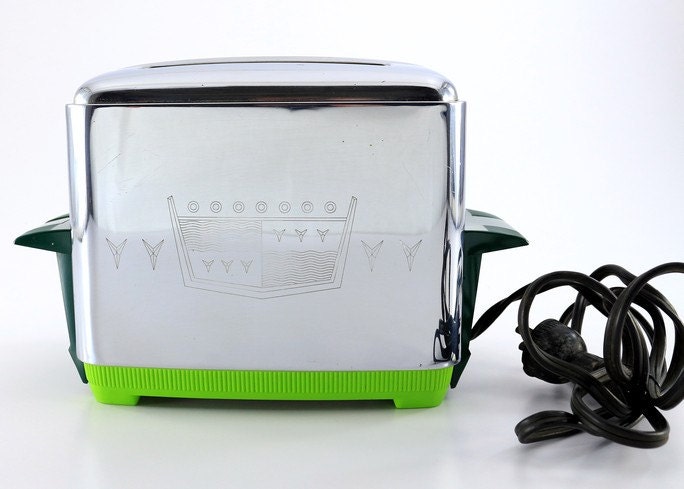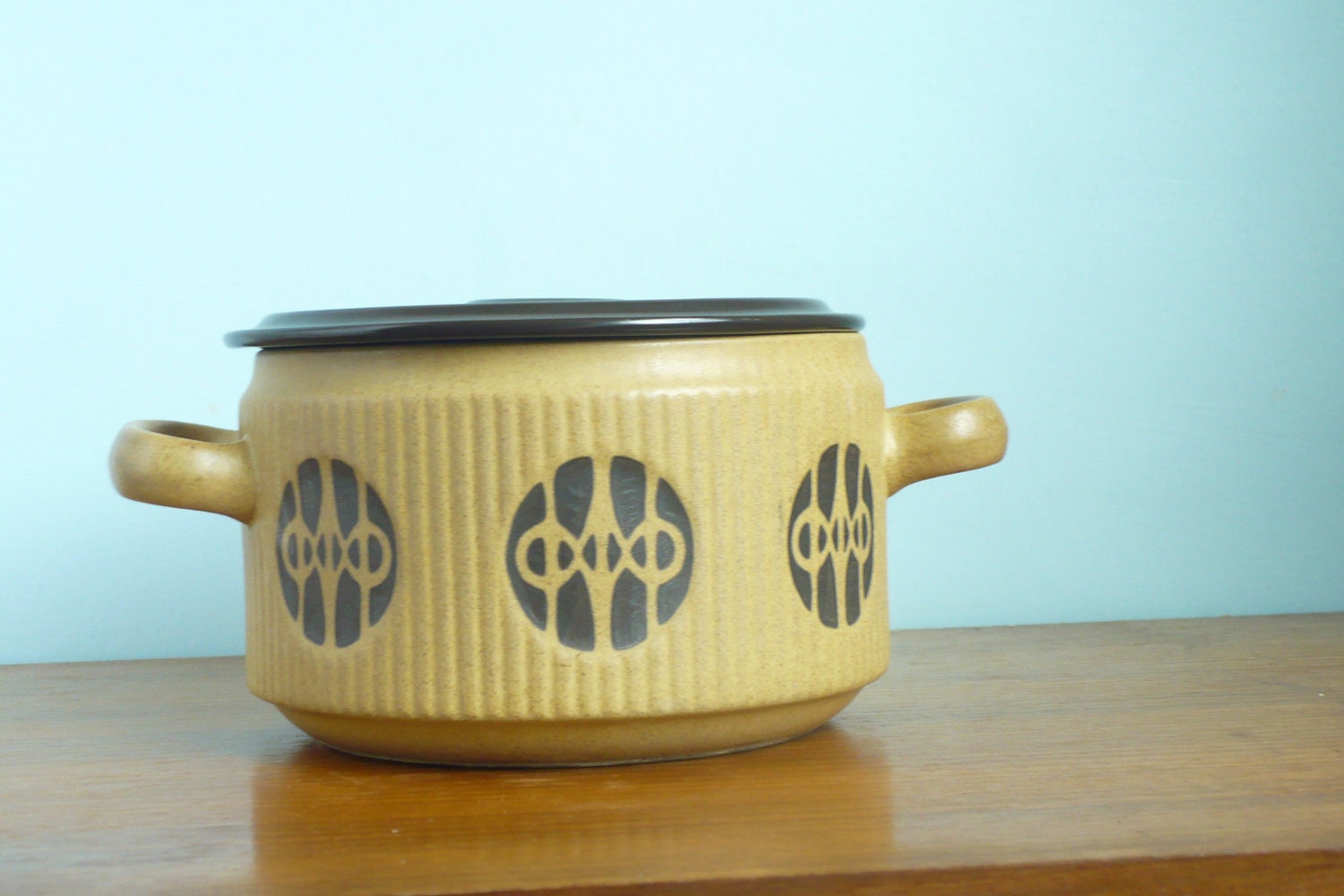 If you notice, each of these items could easily be d

is

played in open shelving or on counters that would not only allow you take advantage of having, at least, some of the kitchen* ware you need while still having the ability to use it as a decor piece if you choose

to do so.
If you're interested in seeing more vintage/ret

ro*

items that are avialable for your mid-century modern/retro kitchen check out these

links.
Etsy Mid-Century Ki

tchen
Mid-Century Danish Kitchen

via Google
Mid-Century Cook

ing - Ebay*
Please note that each link that has an (*) at the end is an affiliate link. These links help provide income to Amidst Mod so that we

can keep this blog going.