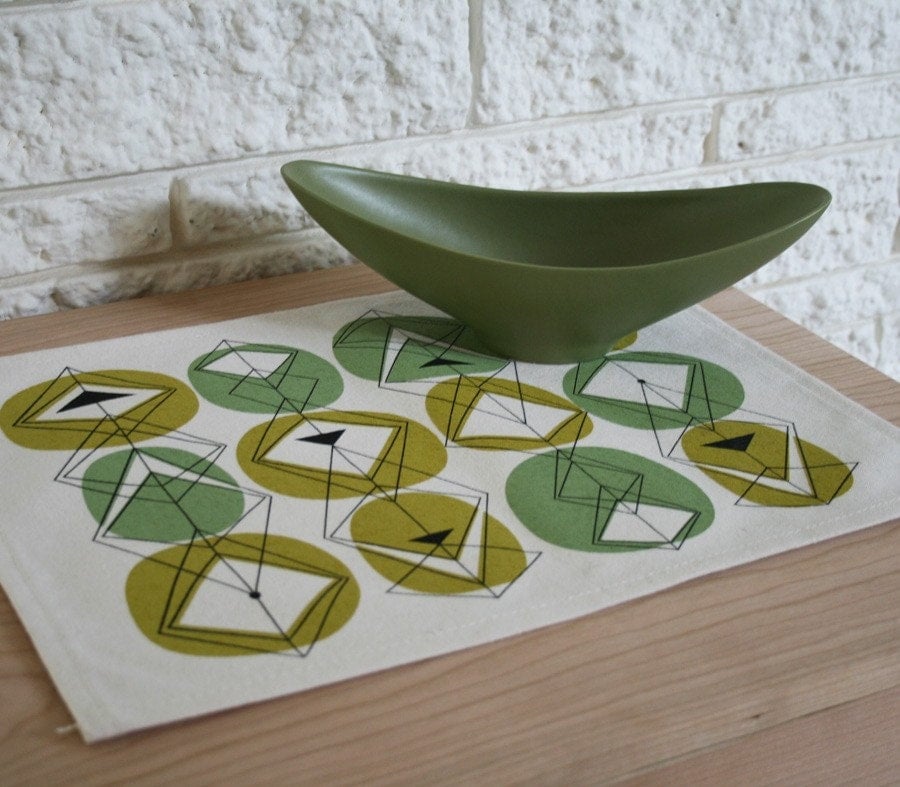 Jenn Ski
was one of the first mid-century inspired artist that I found almost 6 years ago. Mid-Centuries revivalist era was building momentum, but yet still had limited information posted on the web. So,
Jenn
along with a handful of other artist really started to influence me and make me want to investigate the
Mid-Century art*
revivalist. That's what I did.
Today, I still keep up with her latest
works
, because she is just that good.
Jenn
has a way of hiding the complexities of her work in bright colors, and well thought out designs. She makes all her work look soothing and simple, but when you start to look at the details of what makes her work flow so well, you see that the choice of texture, color, shape, and composition are not that simple.
If that wasn't enough, she is very diverse in her abilities. No matter if she is designing for an
arts and crafts packet, designing animals,*
or doing full on
mid-century abstract
, she is very consistent in her styling and quality. She paints, uses craft materials, and is a
graphic designer/illustrator
, and does it all very well. Plus, she offers her work for reasonable prices. Clearly, if you're looking for an
original Jenn Ski painting
, for the wall, it's going to cost you a bit more. Still, if your content with a high quality, and did I mention beautiful,
print
... You'll be set for a reasonable price.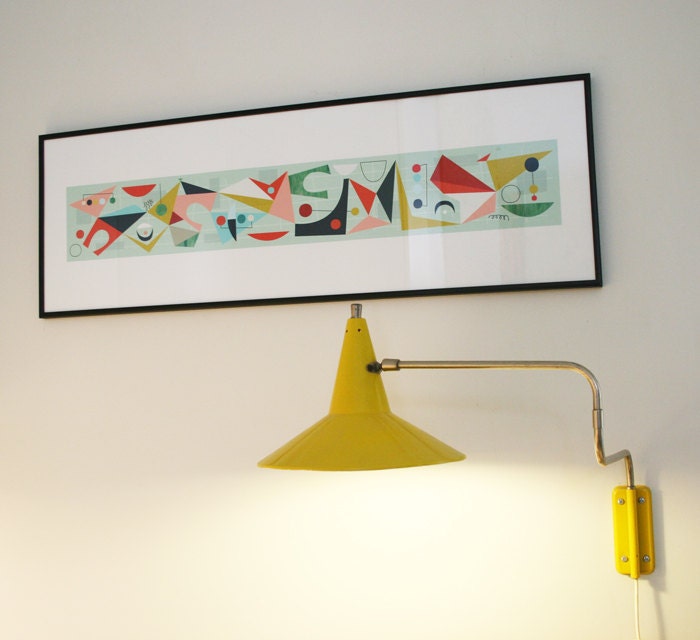 Plus, on top of everything else, she has always been a very nice person to be in contact with. Honestly, if it was for the artistic influence of people such as
Jenn Ski
and a few of her contemporaries, I more than likely wouldn't be typing this today. So, I really suggest you check out
her works
. You won't be disappointed.