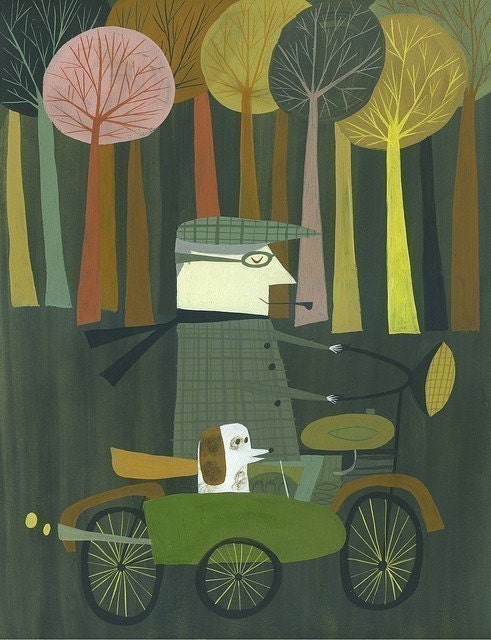 Every once in a while, you run across an artist who's art seems to connect directly to your brain synapses, and their work just stays in your head. Well, that's what happened to me the first time I saw
Matte Stephens' work.
Matte has a style that is, simplified complexity...
Mattes
compositions, color choices, shapes, and even the textures, speak a much louder story than just the image you physically see drawn or painted. He has a way of focusing you on an emotion with each image. Whether the illustration is a simple background with a single character in a larger foreground focus, or it's a fairly busy land/city scape, he knows how to use the surroundings to express his thought. Many times I find that I've been captivated by the story, and never noticed the supporting scenes around the main characters or situation until I force myself to analyse the whole piece as a painting. I've also found myself feeling more like I've just finished a short, but well written book. Rather than looking at a painting.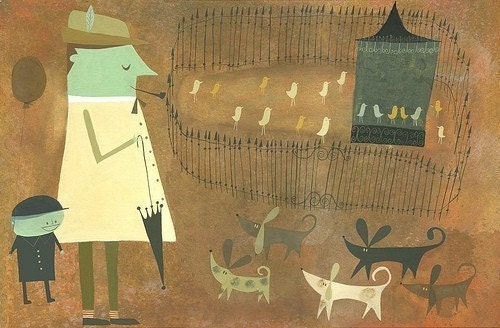 To me,
Matte's
color and texture choices, are like the distant sounds in a sunny city park, while his characters, are the interesting new acquaintance that you want to listen to intently. Listening to every emotion that they express. This makes each piece of
Matte's
work a very personal experience.
While it's clear that not all of
Mattes
themes, images, shapes, or color schemes are iconic-ly
Mid-century*
, every piece of
Mr. Stephens
would fit perfectly into the most
retro*
or
MCM*
environments. Though he's not a
kitch retro*
/
Mid-Century artist*
, he definitely does have
Mid-Century design*
running in his veins. It's easily found in his sculptures, abstracts, house, and furniture choices. Not only is he a very talented illustrator, but a very astute study of
Mid-Century graphics and design*
.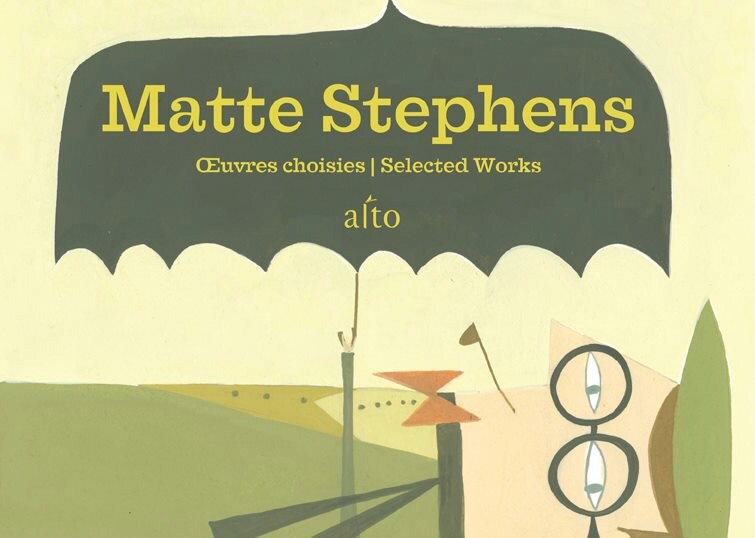 Even though,
Matte
has had the opportunity to work for some very well know companies, he still continues to offer works for ever budget level. His works can be purchased in form of
sculpture
,
print
,
book
, or
paintings
. Within each of these categories, there are generally various options to choose from. To get an idea what's available, and their price ranges, you can check out
his blog here
and his
Etsy site here
. I really encourage you to do so, if you haven't yet.